NORCAN located in Alsace, close to Strasbourg, is the leading French manufacturer of profiles. The network of application engeers and partners extends throughout Europe.
NORCANS DISTRIBUTION NETWORK IN EUROPE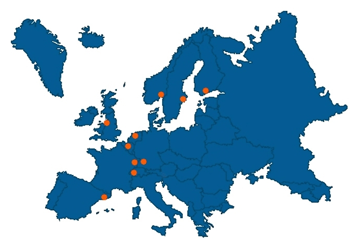 KONSTRUKTIONSLÖSNINGAR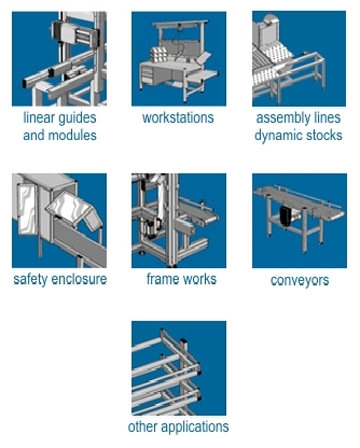 Product catalogs from NORCAN
We are general agent for NORCAN and their aluminum profile systems. Since 1987, NORCAN has provided high-quality modular structures of aluminum profiles connected by standard M8 fasteners.
The system is flexible in use, simple to assemble, reliable, strong and economical.
NORCAN has approximately 50 closed or slotted profile models, over 600 accessories fully compatible with one another. The profiles offer a variety of design solutions. Product quality and the strict and meticulous organizational procedures have enabled to obtain ISO9001 version 2000 certification.
Below, you can download product catalogs and programs from NORCAN. If you would like to order components or want us to develop custom solutions for you, you can contact us by phone, mail or make a enwuiry via the ENQUIRY tab above.
DOWNLOAD THE PRODUCT CATALOGUESBELOW
Software to create design structures incorporating NORCAN profiles and accessories.
N_CAD Software is integrated into AutoCAD 14 to 2006 graphical 3D environment (Does not work with AutoCAD LT). With N_CAD you will rapidly design structures incorporating NORCAN profiles and accessories. The program uses a library of NORCAN components to allow the user to insert NORCAN parts into the design and it produces parts' lists, weights and cost estimates.
For the users of other drawing software NORCAN supplies 3D libraries in file formats DWG, IGES and STEP, these can be downloaded and installed on your hard disc.
DOWNLOAD SOFTWARE FROM NORCANS WEB SITE
N_CAD (For AutoCAD users, not LT) Component Library (For other users)